A new version of the ubiquitous productivity suite, Microsoft Office for Windows 2016, was released this week, 22nd September 2015, but what can we expect from the latest offering from the software giants? Office 2016 brings a new visual design to fit in with Windows 10, while incorporating some interesting additions to each of the applications, both of which we have come to expect. What sets this version apart from previous releases is that Microsoft has listened to its users and using principles from the Office Online platform, have brought ground-breaking cross platform collaboration and search features to their applications. Read on to find out how.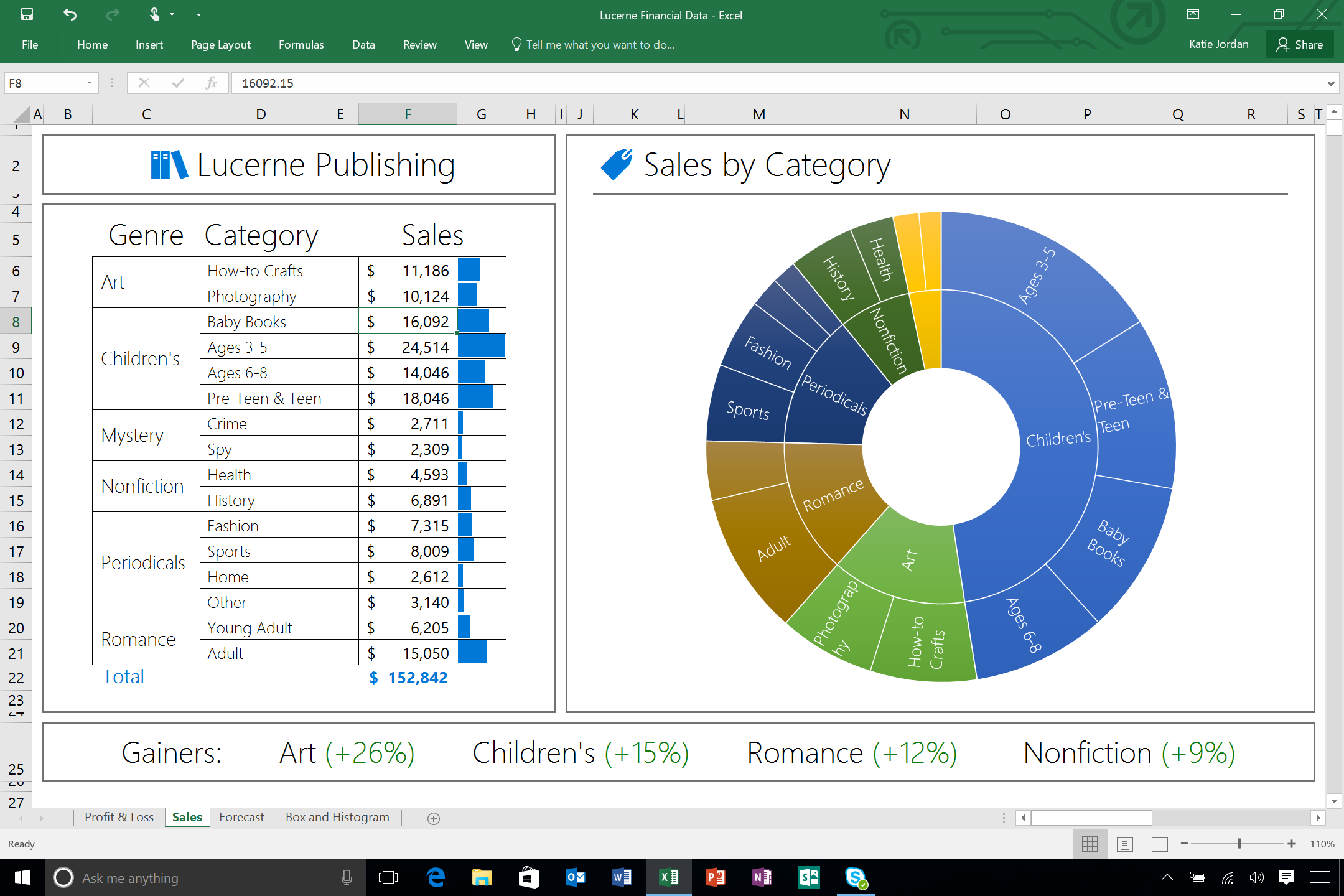 Real-time Collaboration
Perhaps the most important new feature of Office 2016 are the collaboration tools. Now, when multiple users are working on the same document, users can see changes that are being made as they happen in real time. This feature has been available for some time in Office Online, but now features across all platforms. Quite an impressive feat for the coding bods at Microsoft we feel, a genuine hats off from us.
This feature is at the very least on par with the Google Docs flavour of the same functionality, which has been around for some time. Added to the superior functionality and usability of the full Office 2016 suite, we think that the Microsoft solution is winning here.
Improved Search Features
Office 2016 introduces tight integration with Windows 10's voice activated Cortana personal assistant. You can now ask Cortana to show today's schedule and Outlook will open on the Agenda page. Quite a time saver for those busy executive types who don't have time for mice anymore.
Smart Lookup brings insights from you're the web directly in the application. Simply highlight the word, right click, select Smart Lookup, and you'll see articles, definitions, or other data pertaining to the subject. Search results are powered by Bing and link into Wikipedia among other sources.
Perhaps the greatest search feature of any productivity suite to date is Tell Me. Now a user can use the search bar in Word, Excel and PowerPoint to tell the app what it is you want to do. When you type in "Sunburst" (the name of a chart type in Excel), the app will give you the option of selecting from the two most relevant chart results, with Sunburst being one of them. A user can add a chart from the Tell Me box, but also move the cursor over the different chart options listed and see the data transform in real time. Tell Me streamlines workflow productivity when performing unfamiliar tasks. It may even become the preferred method over menu or toolbar navigation for some users. Tell Me is proof that Microsoft have been listening to all abilities of Office user when developing new features.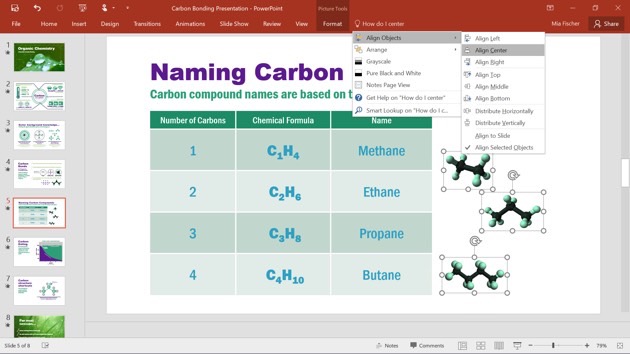 The same Office 2016 across all Devices
In July, the much anticipated Office for Mac 2016 was released into the wild for Office 365 subscribers. This follows a hugely successful preview period, when droves of willing guinea pigs desperate to update the floundering Office for Mac 2011, put the new suite through its paces. What has emerged is a true masterpiece of simplicity and productivity. Not since 1985, when Excel for Mac was heralded the better application over its Windows counterpart, have Mac users been able to boast that their Office suite was the best available, at least for a few months over the summer of 2015. The standalone version of Office for Mac 2016 was also released this week for non-Office 365 subscribers.
With the release of Office 2016 for Windows, the same impressive suite of applications is now available to Windows users, but with added functionality and tools. Of course Microsoft don't want to promote Apple's OS X as superior to Windows, but Microsoft have again listened to their users, 75% of which use Office on both Mac and Window platforms at home and at work. Finally the user experience is virtually seamless.
Even on mobile devices, following a recent repackaging of the iOS and Android Office apps, Microsoft have unlocked many new features, including live editing, and brought them right up to date with the Office 2016 look and feel.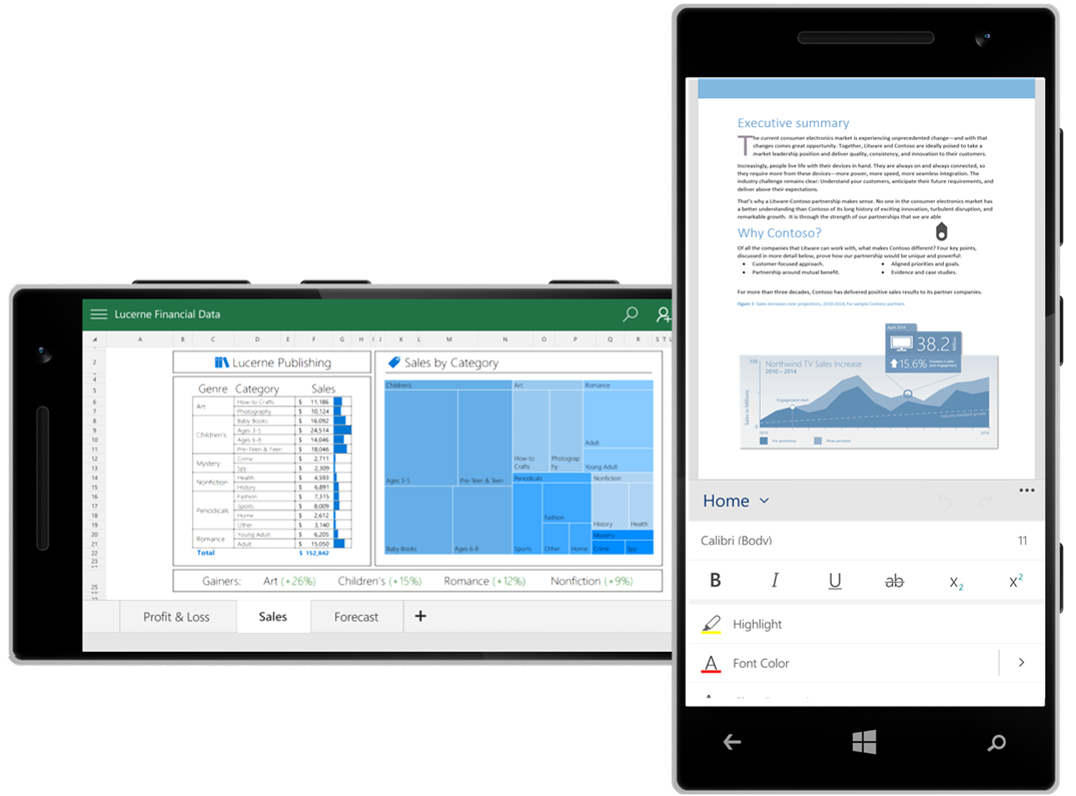 The only differences between platforms now are the number of features and tools available. This is a much more logical approach, smaller devices have less screen real estate and are generally less capable of more complex tasks, but also since most people won't expect to be able to develop VBA script on an iPhone, but being able to quickly make those last minute modifications to your 2 hour long presentation notes while sat at the bar the night before a big sale pitch is a priceless feature.
OneDrive Integration
Though Office 2013 had OneDrive built in, Office 2016 simplifies the interface and combines well with the tight integration of OneDrive with Windows 10.
Outlook now also gives the option of attaching OneDrive files to an email, providing the link to the recipient and automatically granting the appropriate permissions, yet another leaf out of Google's book here and a very welcome one. Say goodbye emails bouncing due to over size!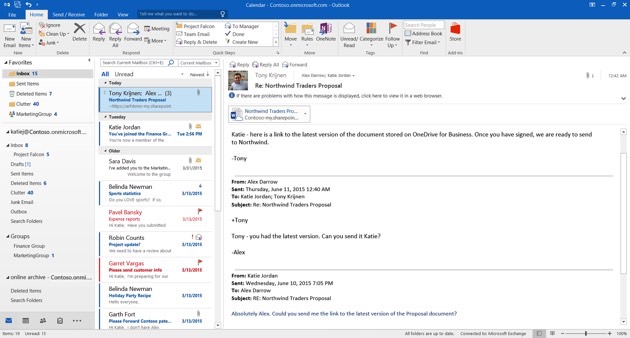 Many of the collaboration tools rely heavily on OneDrive; Microsoft could be accused of forcing our hands away from other Cloud storage providers here. At least their storage platform has matured over recent years, 1TB comes free with Office 365, and has a very similar suite of features compared to the competition and a promise of many new features for OneDrive for Business users to come before the year is out.
Office 365 Groups
The new Office 365 Groups feature is available directly within the Office 2016 application (and as a standalone app on iOS and Android). This feature enables individuals to quickly create public or private teams with a shared inbox, calendar, cloud storage for group files, and a shared OneNote notebook.
Skype for Business
It's now possible to IM, share screens, talk or video chat with document collaborators from directly within an Office 2016 application. The Skype for Business app has been optimized for more fluid screen sharing with Windows 10 and allows users to launch into a real-time co-authoring sessions from an ongoing conversation or meeting.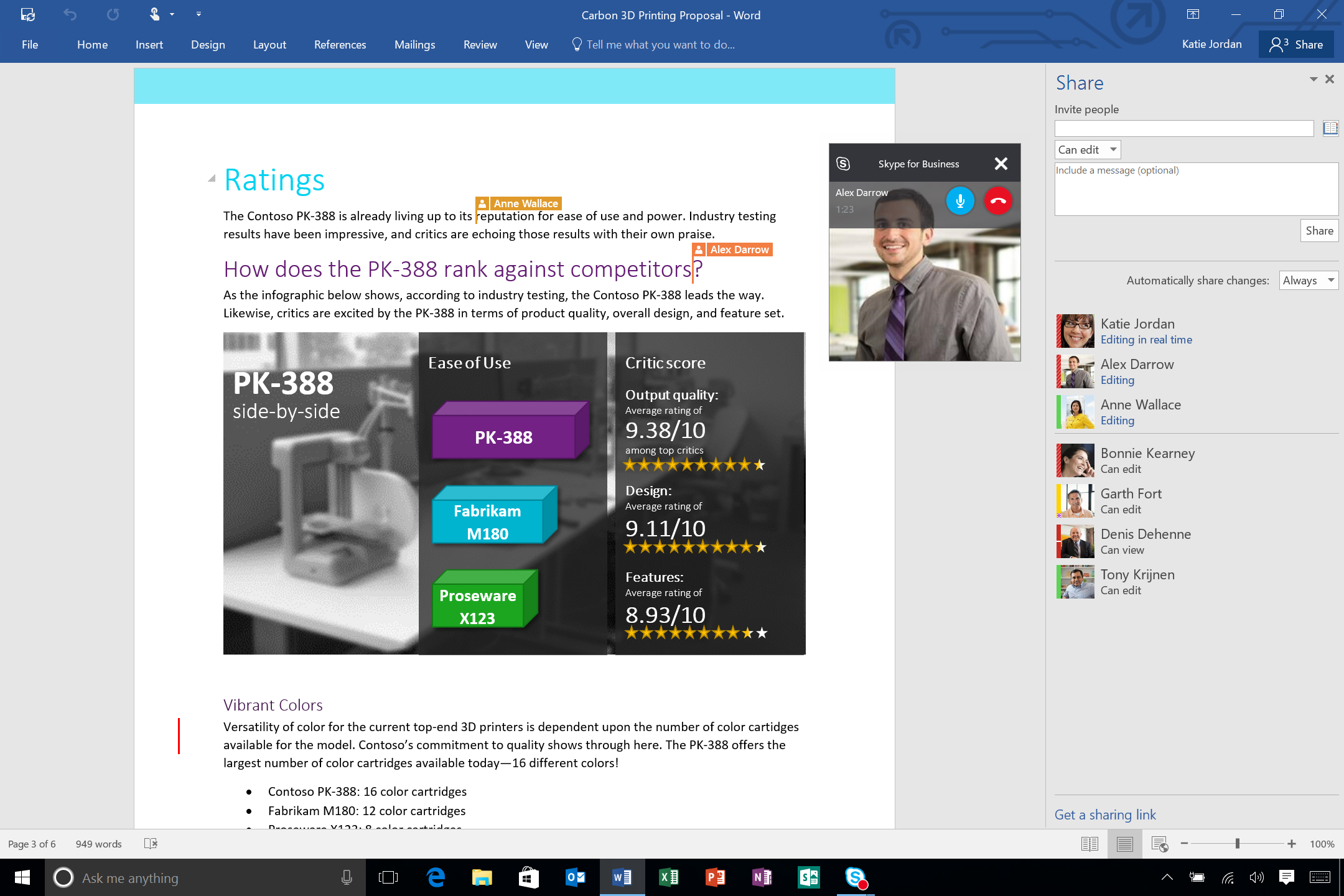 Look and Feel
The new colourful approach to the applications is nothing new to iOS users, but a welcome change and in keeping with the new Windows 10 look and feel. The new applications are visually appealing and easy to navigate on any device. Again, the biggest improvement here is that at long last the experience across devices is almost identical, which makes switching between your devices virtually seamless.
Our Verdict
The new Office 2016 gets a resounding thumbs up across all devices, a rare first for Microsoft. Top of the feature list has to be cross platform real-time collaboration with Tell Me search a close second. The seamless experience between platforms also deserves an honourable mention, but in honesty we were impressed with all the features, new and improved, so much so we are willing to overlook the mandatory migration to OneDrive.
By golly they've done it again.
How to Migrate
Bristol Technology Group can help you migrate your existing Office for Windows or Office for Mac installations to Office 2016 seamlessly. As a Microsoft Certified Partner, we put all new Microsoft products through their paces ahead of their release date, performing rigorous stability testing and verifying upgrade scenarios so you don't have to. Get in touch to find out how BTG can help your business benefit from the advantages of Office 2016.